Smart Insider
Company 'insiders' can offer valuable clues to future share performance but investors can't follow every trade. Identifying the 'Smart Insiders' through specialist desktop or quant feeds helps our clients achieve outperformance.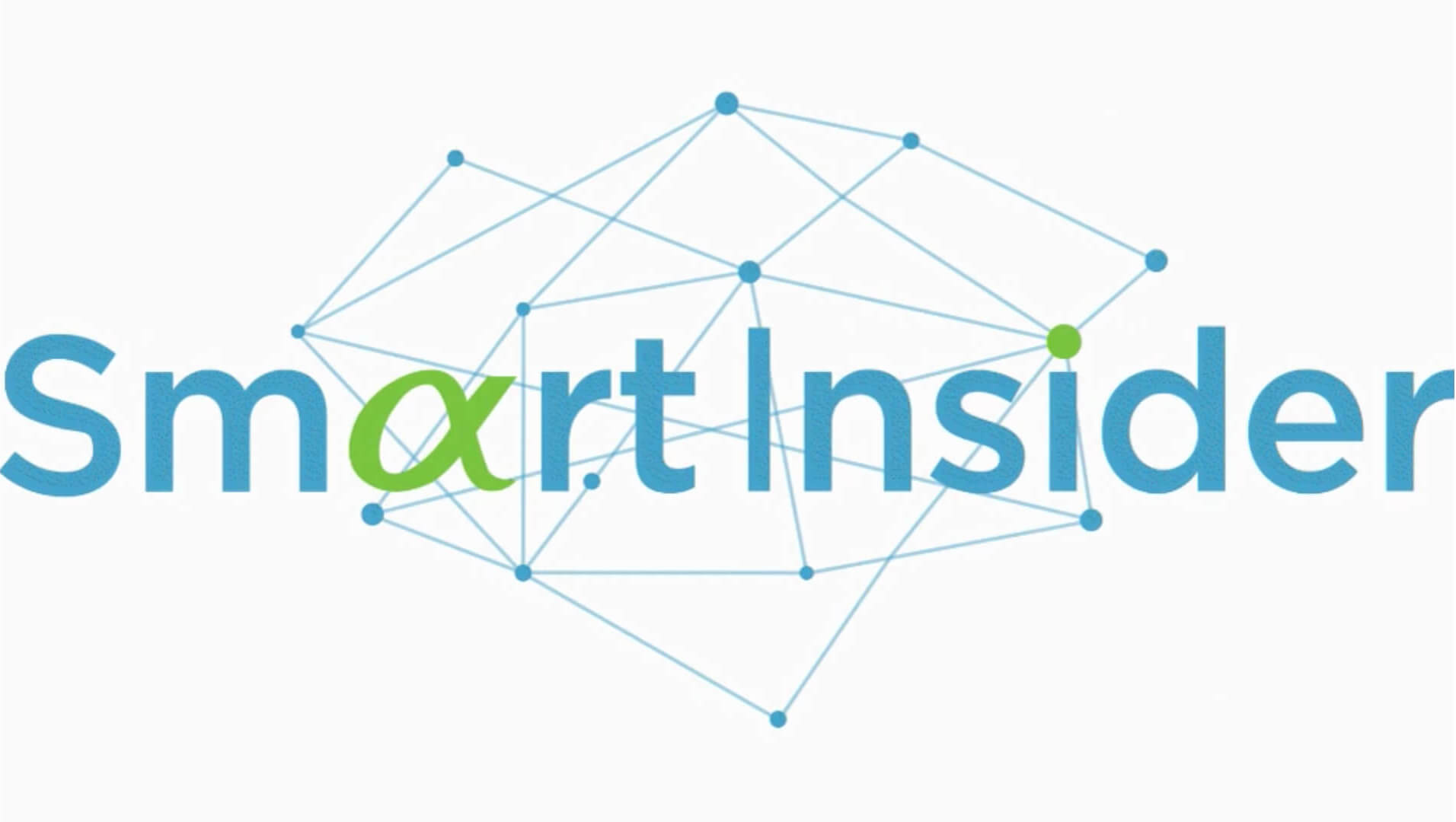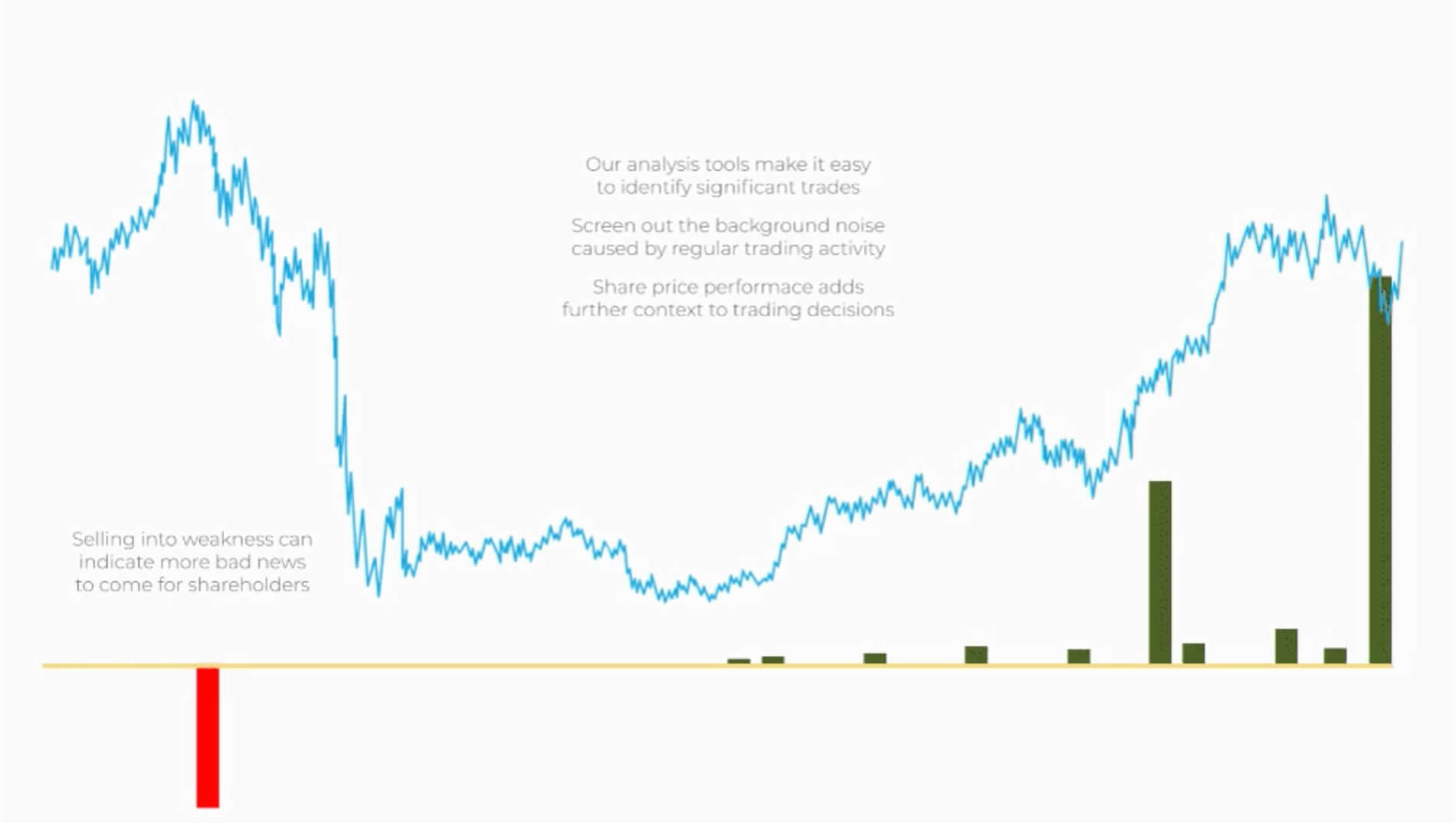 Better data usually means less of it, not more. By customising delivery right down to user level we ensure that the frequency of delivery and alerts gives our subscribers the facts they need tailored to their investment process. Desktop alerts draw attention to key trades and give users the ability to look behind the headline data with comprehensive filtering and display tools. Every client is different so users can specify the method, timing and frequency of data delivery as well as define the stock universe which matters to them.
Our Signals service starts with our senior analysts getting hands-on with the data. Experienced minds review the data as a team throughout the day uncovering stocks where director trading patterns are most likely to indicate future share-price performance. Ideas and convictions are scrutinised before the team reach a view on companies by looking at trades by individual directors or multiple board members. The conclusions comprise our signals data along with commentary on why each conclusion has been reached.
Where stocks meet individual clients' investment criteria the signals are communicated in a way that suits their work-flow. Bespoke services can include bespoke analysis of a client portfolio or other stocks of interest. Signals data does not include recommendations to Buy or Sell and stocks.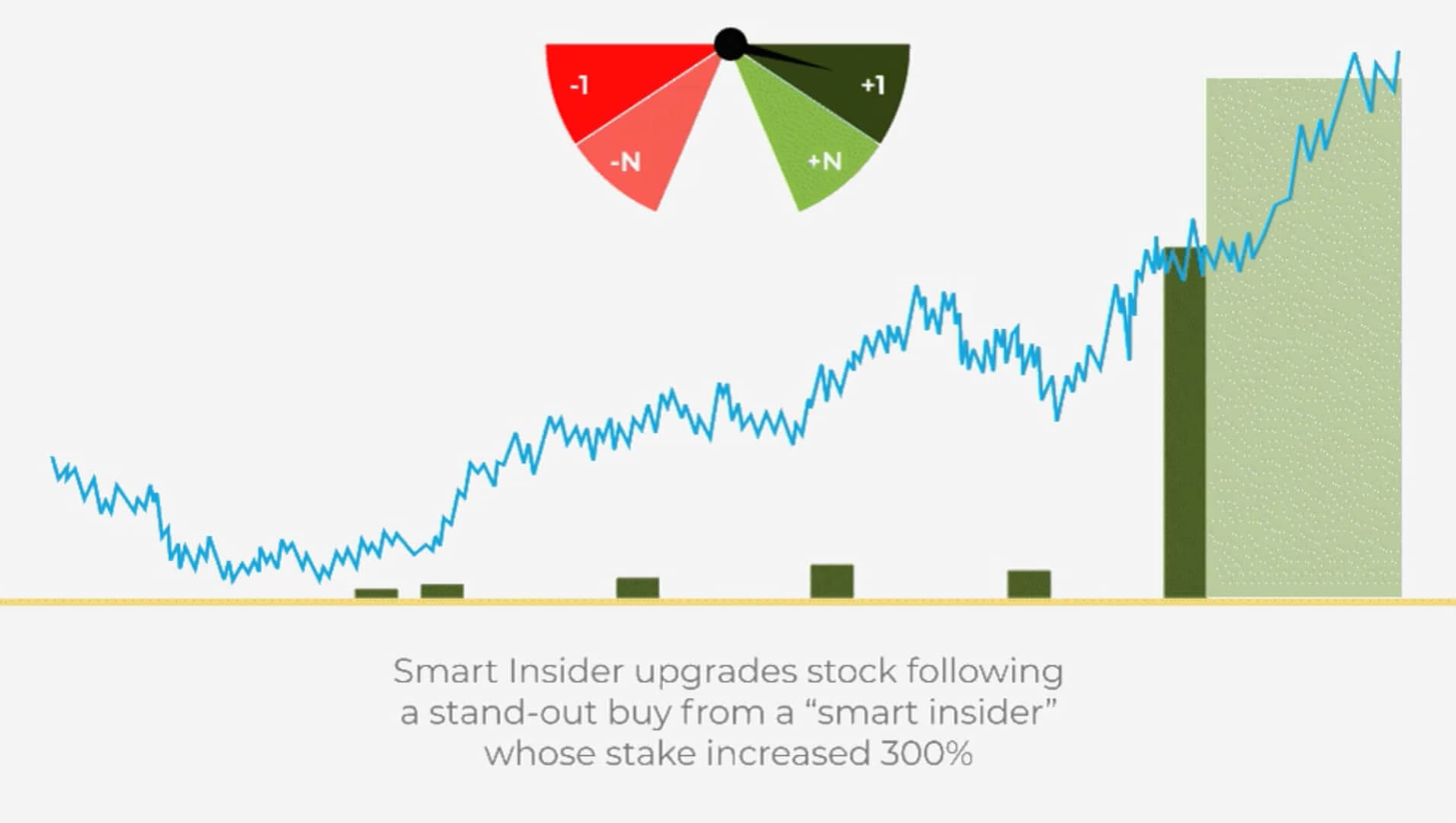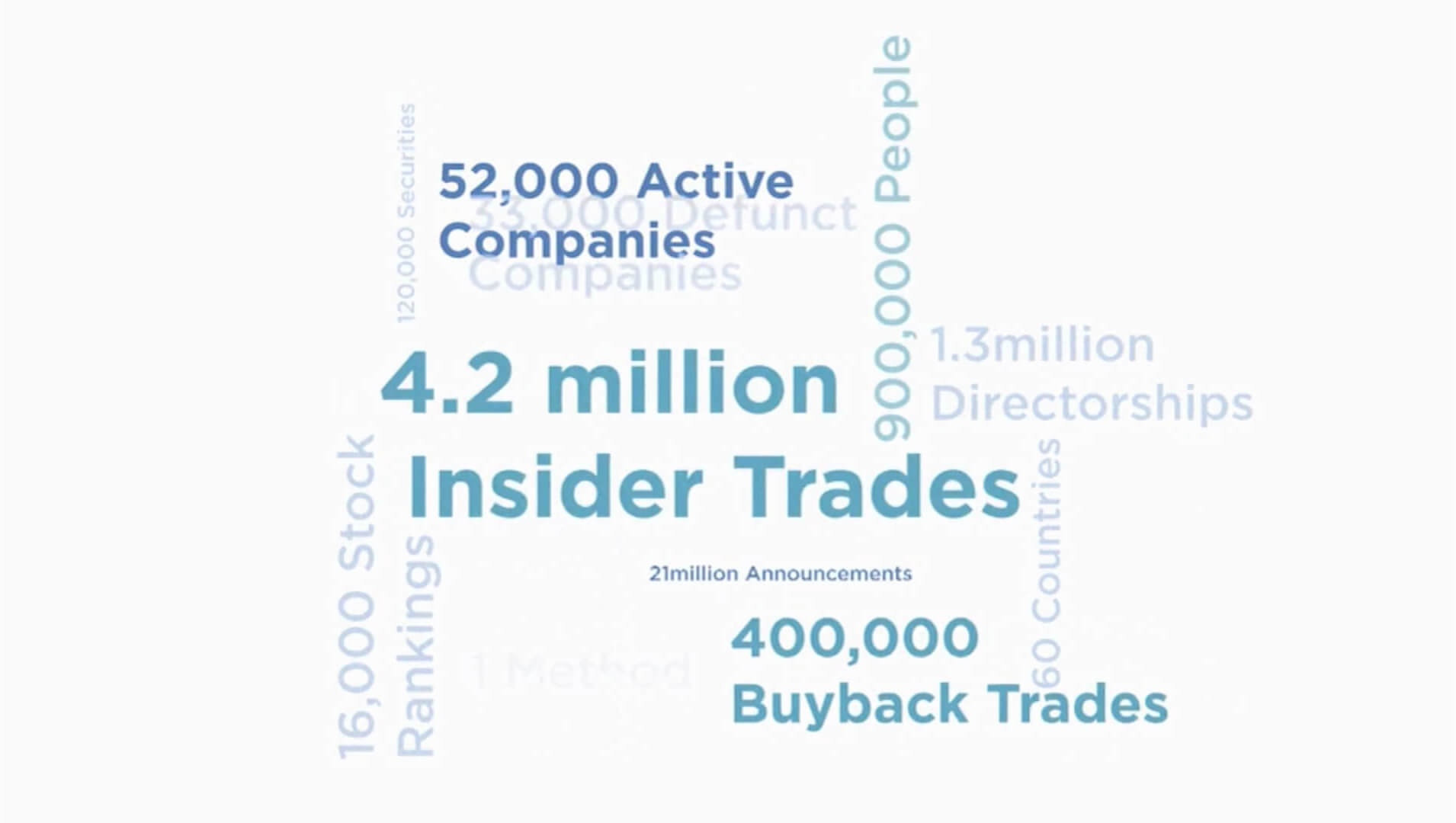 With around three million transaction records growing by 1,000 per day, our global insider transaction database dates back to the mid 1990's in some markets. Each transaction has been scrutinised by our production analysts ensuring consistency, accuracy, and timeliness. Data is processed under consistent criteria using bespoke software tools and secondary data sources to ensure records are accurate and complete.
Whilst clients demand high standards of accuracy, data in itself is not the ultimate goal. Our historic data has a proven track record in giving signals which help clients improve their investment decisions. Coupling Investment grade insider data with more traditional data sets such as fundamentals, news flow, or broker estimates can lend weight to stock sentiment or identify new stock opportunities. Our clients use a variety of features within the data itself to test different hypotheses and can build their own algorithms based on conclusions from historical testing. Our operations staff are on hand to help with this by providing pointers to help with historical analysis, or delivering data derived on bespoke algorithms as required by each client.
Our Company buyback data tracks and analyses the amount and value of shares bought back by listed companies. Covering every market where buybacks are reported our global offering also includes 'Buyback Intentions' which are the announcements made before buybacks are executed. Our reports and alerts cut through the noise offering clients concise, timely buyback data tailored to their stock universe.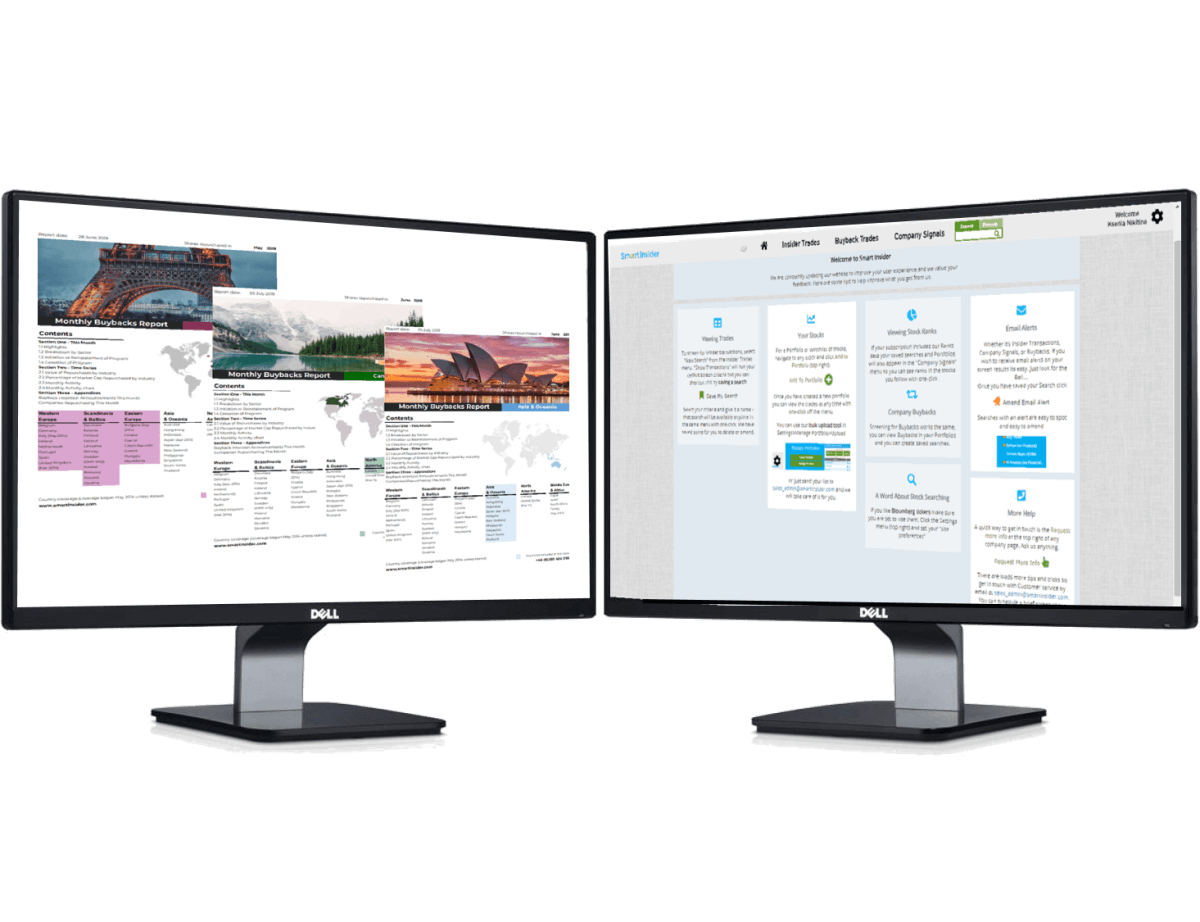 Ksenia Nikitina
Assured Guaranty (AGO US, +1) – We ranked this stock +N on March 5th based on Andrew Feldstein's (Chief Investment Officer, 2019) purchases of $1.5 million at $41. The stock has moved lower, but he has continued to buy shares, adding another $7 million worth of stock at an average price of $26.90. In addition, Francisco Borges (Chairman) purchased $260,000 worth of stock at $25.96 and Thomas Jones (Director) has spent $140,000 at $27.60. We are upgrading the stock from +N to +1.
Ksenia Nikitina
Oneok Inc – (OKE, +1) – Brian Derksen (Director since 2015) purchased $200,000 worth of stock on March 25th at $22.70, twice what he has spent on any of his prior purchases. This is Derksen's fourth purchase, and his prior three were timely. We ranked this stock +N on March 20th based on a cluster of purchases from five insiders, including the CEO, CB and CFO. We are upgrading the stock further with this additional purchase from Derksen.