Michael Tindale
Chief executive officer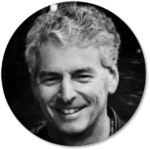 Michael is the majority shareholder of Smart Insider and is responsible for the firm's sales and strategy. He is an experienced Chief Executive Officer and Owner within the market data industry with a proven track record as a supplier to institutional equity and hedge funds. Michael holds a Master's degree in Social and Political Science from the University of Cambridge, Wolfson College.
Joining Wall Street start-up Multex, in 1997, to sell research products to the Buyside, he transitioned to Thomson Financial in 1999 with a broader sales brief, which included Corporates and data vendors, before leaving in 2001 prior to their merger with Reuters.
Michael proceeded to establish Directors Deals, which became known as Smart Insider in 2016.
William Lattimer
Head of Research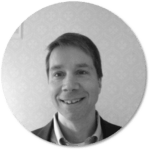 William began his career as a sell-side equity analyst at Lazard Freres & Co., in 1983. In 1991 he transitioned to the buy-side, as a Partner at Osprey Funds Management, an affiliate of Alex. Brown & Sons, and then worked as an equity analyst at Soros Funds Management.
In 1999, William left Soros and purchased Smart Insider LLC, formerly known as Muzea Insider Consulting Services, and has led its research effort ever since. In 2016, with the merger of Smart Insider and Directors Deals, Bill became a Partner and the Director of Research for the newly formed company.
William has been analyzing insider data for over 30 years and received his BA from Dickinson College in 1983 with a major in Economics and a minor in Mathematics.
John Salt
Senior Sales Executive
John has over 25 years of experience working within the financial markets sector, servicing asset managers and hedge funds as an equity execution specialist and sales trader.
He has also worked in sales across multiple asset classes, delivering electronic execution and research products.
He has led equity execution desks at Instinet and State Street and has helped develop electronic trading platforms as both a user and consultant.
Elaine Connor
Business Development
Elaine joined Smart Insider in 2005 with the intention of pursuing further business opportunities.
Elaine possesses copious experience, having initially worked as an Investment Analyst and subsequently as a senior Fund Manager at Robert Fleming & Co.
Elaine holds a Bachelor's Degree in History and Literature from Newcastle University.
Ksenia Nikitina
Client services Manager
Ksenia holds an MSc in Business and Financial Management and BA in Finance and Investment Management from Northumbria University having first joined the company as an intern in 2017.
Ksenia and her team support the Sales department with their activities and assist with daily operations. She is helping clients and prospects with inquiries related to the firm's products and services.
Antonia Harker
Accounts Manager
Antonia joined Smart Insider in 2017 as the Accounts Manager for the firm's UK branch and nowadays is also responsible for the accounting function of the US branch of Smart Insider.
Previously, Antonia spent 15 years in the city working for both Lehman Brothers and Merrill Lynch in various positions including compliance and equity syndicate.
Simon Bailey
Senior Research Analyst
Simon is a senior member of the analyst team and is responsible for reviewing and ranking notable insider transactions.
Simon has been working at Smart Insider since 2018 and was previously a customer of Smart Insider during his 20 years working as a Fund Manager at M&G Investment Management.
Mark Leland
Operations Director
Mark Leland graduated from the University of Liverpool in 2005 with a degree in Mathematics.
He joined Smart Insider in 2006 on an internship and was appointed Operations Director in 2010, responsible for the company's data operations.
Ali Cheema
Operations Manager
Ali Cheema joined the company as a Market analyst and Regional Manager in Asia in June 2011, he was promoted to Operations Manager in January 2017. Ali is responsible for the firm's data production, quality assurance and resource management.
David Wright
Head of IT
Dave Wright joined the company in 2006 and is in charge of IT operations at Smart Insider, overseeing all operations and ensuring they run smoothly.